#1
Hello all, and thank you for checking out my how-to of sorts for MIDI. While I cannot say how frequently this will be updated, I may end up fleshing out some finer details of -actually- clicking around a DAW (Digital Audio Workstation) if the demand is there in the future.
For now, I've decided to follow-through on a long-delayed plan to share how my own music is made, and -hopefully- inspire others to make their own music with these (or other) tools!
As an introduction, I've been toying with MIDI in various programs for close to a decade now, and my program of choice is Cocko's Reaper (which [for free] offers "no arbitrary hardware or software restrictions and absolutely no invasive copy protection system." ). While I also dabble with Massive on occasion, there are MANY free VSTi's (Virtual Studio Technology instrument) out on the internet that are worth giving a try.
I will attempt to illustrate the synths (VSTi's are also known as soft[ware] synths) I've used previously in my posts here, and (most of) the presets/settings chosen for the individual tracks, as well as the notes/patterns programmed to achieve the sounds in the finished song, which will be included at the end of the posts for a -free- download!
~~
~~
To begin with,

Here's what one might consider a finished track. Simple, but valid enough to serve our purposes.
The first pattern you can see up top has notes arranged as: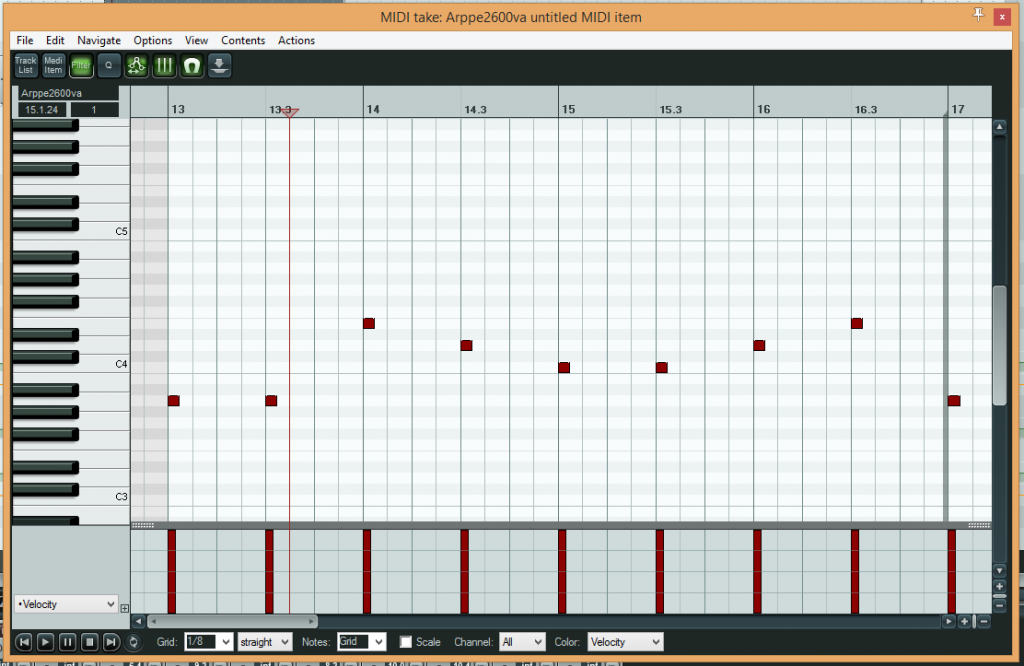 and, alone, sounds like:
to achieve this, I used Glen Stegner's Arppe2600va VSTi: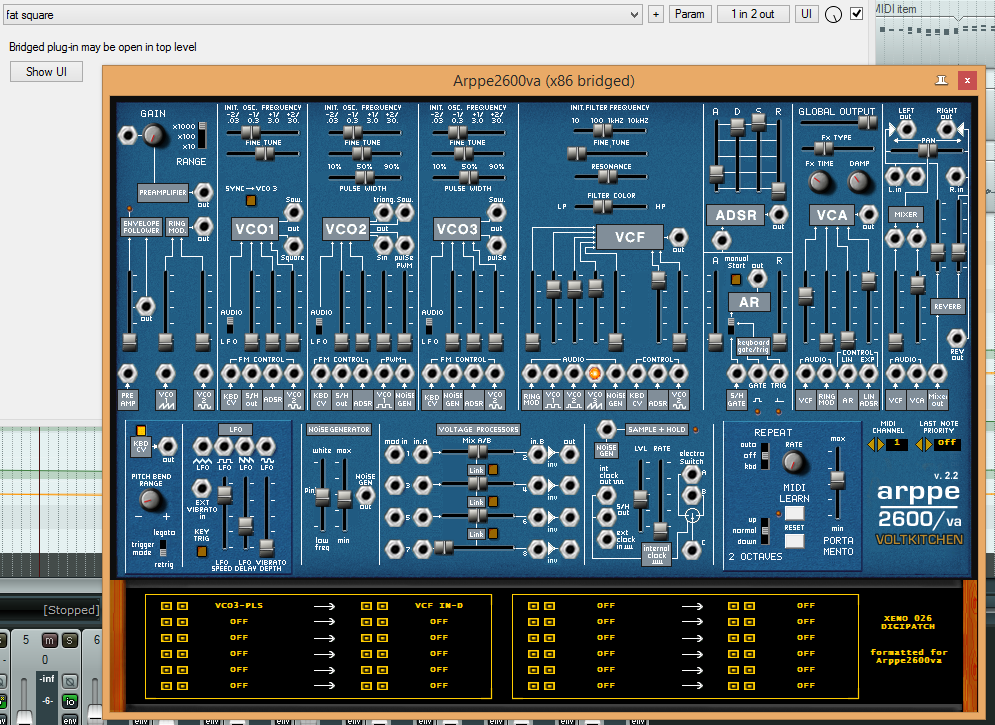 and some delay from one of Reaper's built-in VST's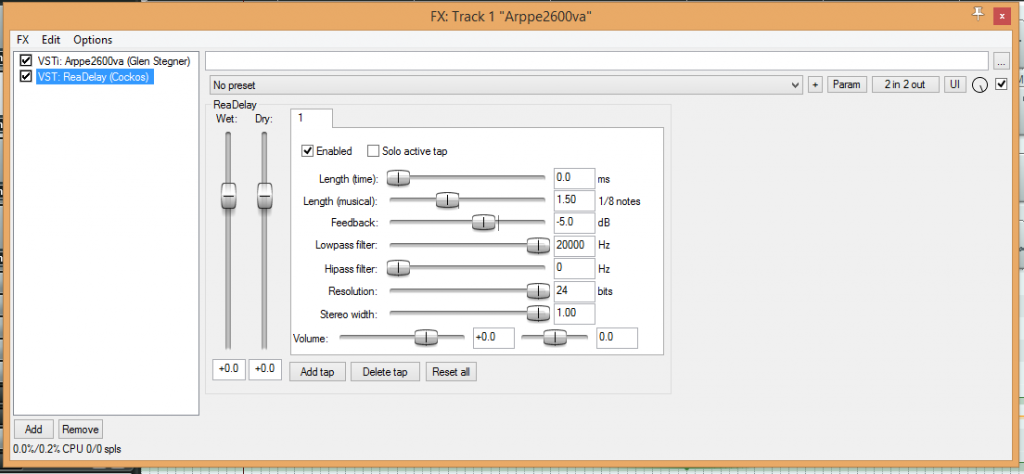 —
Track 2 starts off looking like:

and turns into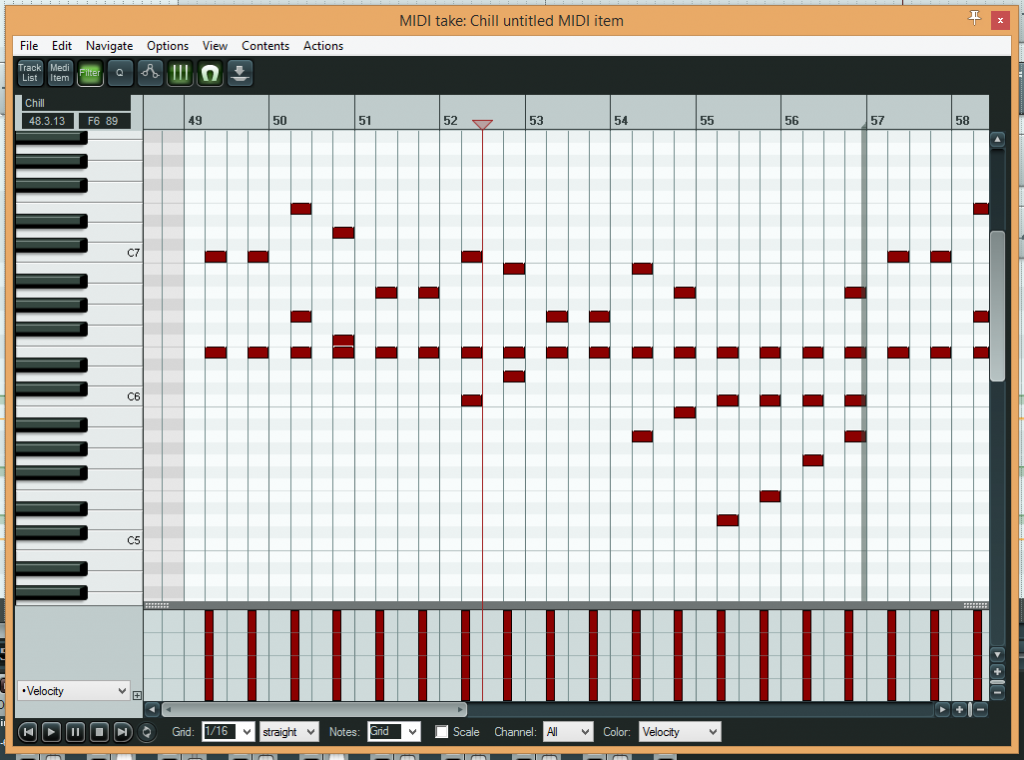 using Krakli's Chill Vsti: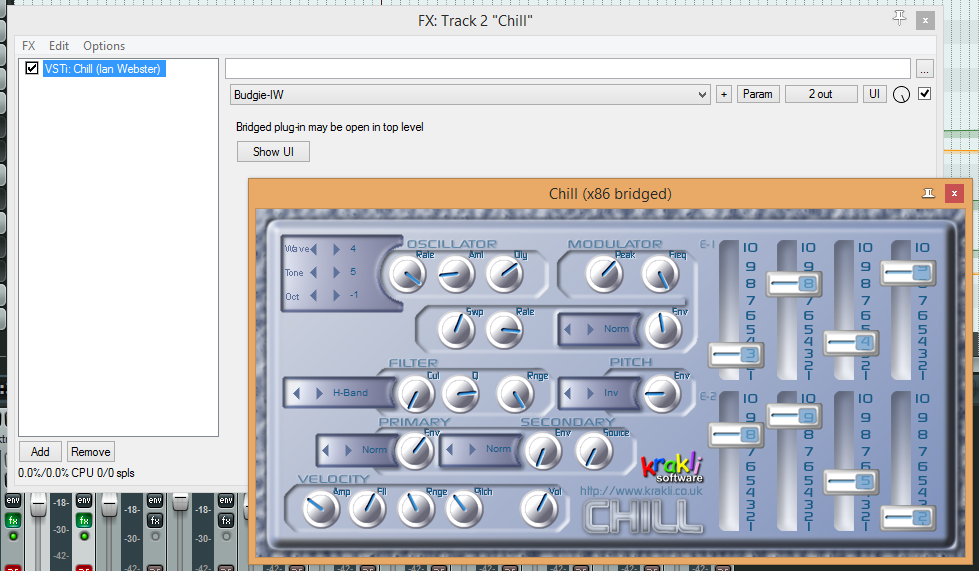 —
And as for track 3, it begins with a simple: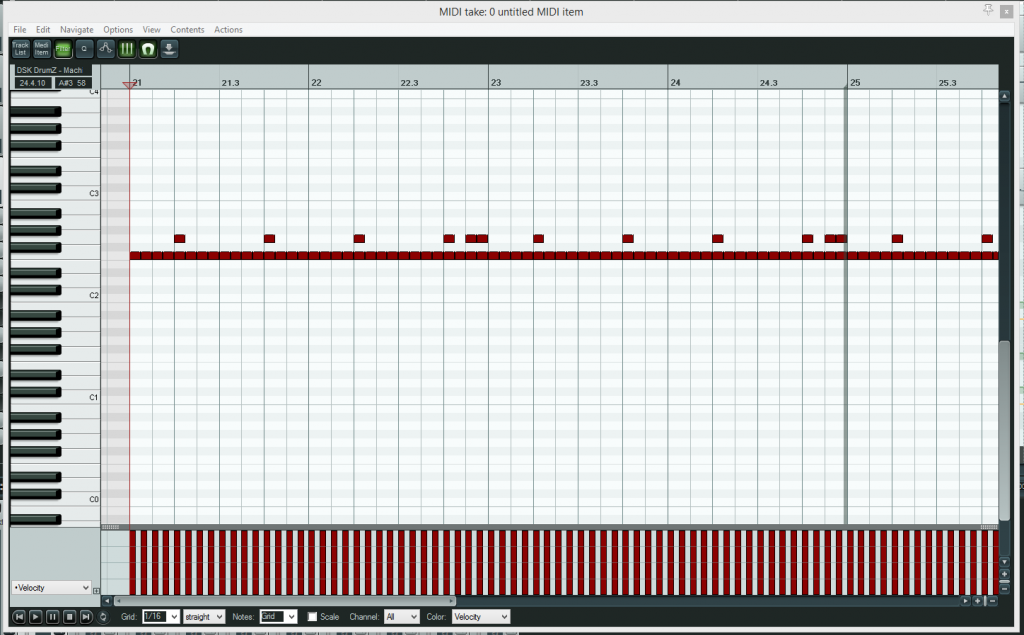 and (with some panning also added) changes to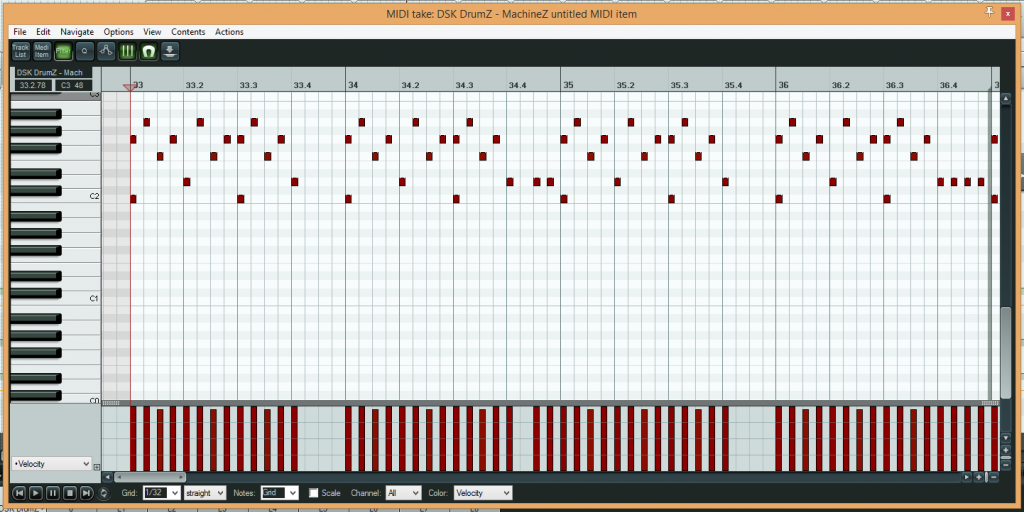 achieved with DSK's MachineZ: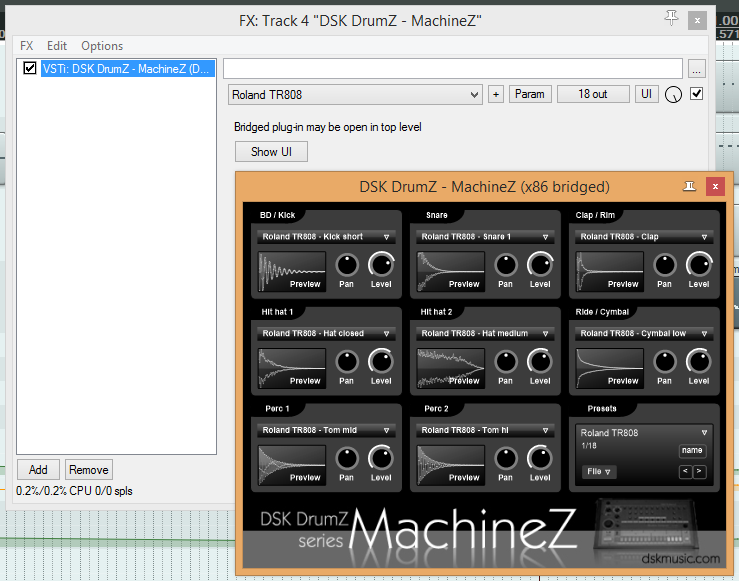 ~~
~~
All-together, the track plays as:
and it can be downloaded here: http://www.jamendo.com/en/track/594250/boredom-incites-creativity
Hope all is well with you all; Stay tuned.